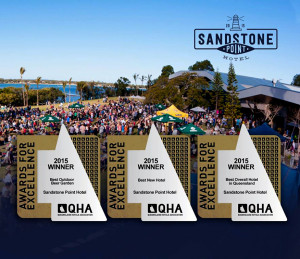 The annual QHA awards were held last Wednesday night and Sandstone Point Hotel won the following categories:
Best Overall Hotel
Best Outdoor/Non-Enclosed Facility
Best New Hotel/Tavern
Congratulations to the Comiskey family. We are very proud to have been involved in bringing this project to fruition. Stay tuned for the next evolution – The Fish & Chippery located adjacent to the jetty on Bribie Passage, under construction at present and set to be open prior to Christmas.